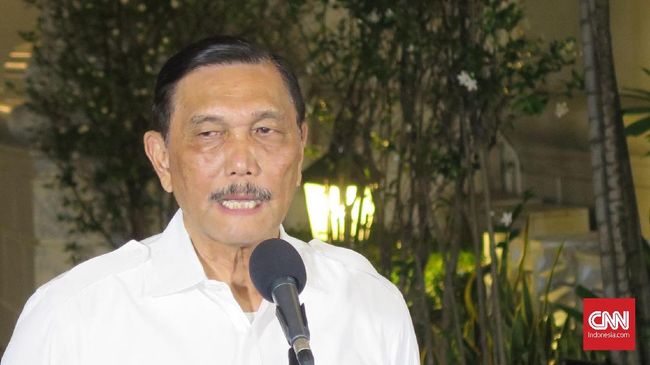 Jakarta, CNN Indonesia — The government will reopen the faucet for coal exports starting Wednesday (12/1) tomorrow. The information was conveyed by the Coordinating Minister for Maritime Affairs and Investment Luhut Panjaitan on Monday (10/1).

However, Luhut said the export faucet would not be fully opened, but gradually. He added that the decision was taken because the current demand for coal for the Steam Power Plant (PLTU) belonging to the State Electricity Company or PLN has gradually improved.
He said the supply of coal reserves for the PLTU is sufficient for 15 days and is heading to 25 days.
"Then when will exports be opened? Gradually starting on Wednesday," said Luhut.
The government decided to stop coal exports. This step was taken related to the threat of an electricity crisis that hit 10 million PLN customers in Java, Madura and Bali.
Director General of Mineral and Coal at the Ministry of Energy and Mineral Resources, Ridwan Djamaluddin, said that the threat of a crisis occurred due to the low realization of the domestic market obligation (DMO) of coal entrepreneurs.
He added that the realization caused PLN's power plants to experience a coal supply deficit at the end of last year. According to him, the safe supply of coal at the PLTU PLN is more than 20 days of operation.
"From the 5.1 million metric tons (MT) assigned by the Government, until January 1, 2022, only 35 thousand MT or less than 1 percent has been fulfilled. This amount cannot meet the needs of each existing PLTU. If steps are not taken immediately strategically, there will be widespread blackouts," said Ridwan as quoted from the Ministry of Energy and Mineral Resources website, Saturday (1/1).